Andy Milonakis is a comedian, actor, rapper, writer, and streamer. From 2005-2007 he had his own sketch comedy show called The Andy Milonakis Showon MTV, for which he is best known for. He has also released a mixtape, an EP, and is a member of a comedy hip hop group called "Three Loco." Milonakis has made a name for himself in the online community as well, with popular channels on Twitch and YouTube, and a small YouTube cooking show.
Early Life
Andrew Michael Milonakis was born in Katonah, New York on January 30th, 1976.  Andy was an only child and was raised in Westchester County, NY. He went to high school at John Jay High School. Milonakis was born with GHD, Growth Hormone Deficiency.  This is a condition that is caused by insufficient amounts of growth hormone in the body.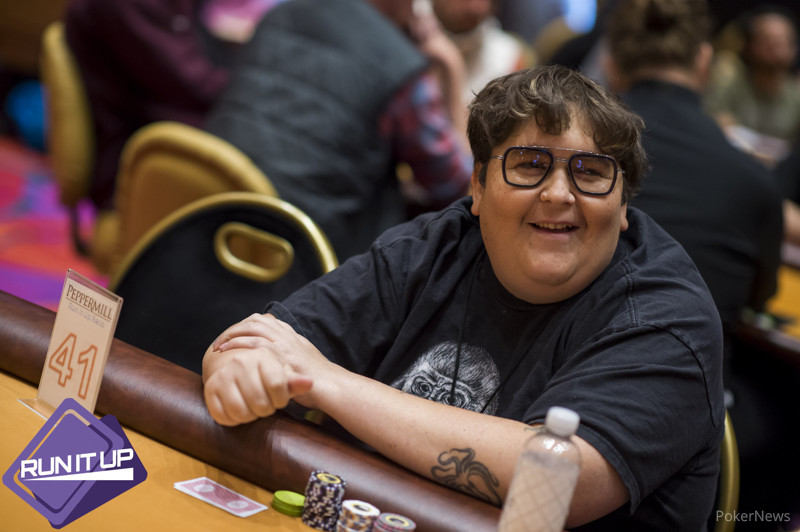 People that suffer from GHD are typically abnormally short in stature, but have normal body proportions. This condition gives Milonakis the appearance and voice of an adolescent, even though he is a 44 year old man. Because of this condition, he was bullied a lot in high school. Milonakis turned to comedy and humor to deal with the bullying.
Career
Before Milonakis got into acting, he was working as a tech-support person in a local accounting firm. In his free time, he began taking classes at the Upright Citizens Brigade Theater. This theater is known for its improv and sketch comedy classes, and taught famous comedians such as Amy Poehler, Seth Morris, and Aubrey Plaza. Milonakis fell in love with sketch comedy and felt like he truly found his calling. In 2003, he created the comedy video called "The Super Bowl is Gay" and uploaded it online. This video became a viral hit and got the interest of famous comedians and talk show hosts such as Jimmy Kimmel.
The popularity of this viral video caused him to be hired as a part time corresponded for Jimmy Kimmel, and his career began to grow from there. In 2005, he scored an acting part in the movie Waiting…starring Ryan Reynolds. He also created and starred in his own sketch comedy show on MTV. The show was called The Andy Milonakis Show. It ran for three seasons, from 2005-2007, and took place in the Lower East Side of Manhattan. The show had no plot, and consisted mainly of silly sketches.
In addition to these acting roles, Milonakis also appeared on a few late night shows, including Last Call with Carson Daly and Too Late with Adam Carolla. In 2013, he scored a recurring role on The Kroll Showas well.  Milonakis also did voice work for animated series such as Crank Yankers and Adventure Time. He is currently the voice of Danny Douglas on the Disney XD show Future-Worm!
He started his musical debut in 2008 with a video called "Andy Milonakis Rap." This song was released as a video on YouTube. In 2009 he also released a mixtape entitled Hot Soup, as well as an EP entitled Gazpacho.Currently, Milonakis is focusing on his music career. He is one of three members of a comedy hip-hop group called "Three Loco." The other members of the group are Dirt Nasty and Riff Raff.
YouTube
YouTube is where Milonakis focused most of his early attention. He enjoyed creating comedy videos and posting them on the internet. His most recent YouTube content is focused on his music career with group Three Loco. He uses his YouTube channel to post music videos from his group's newest albums.
For those who like the early Andy Milonakis, you will still be able to find content that you like on his YouTube page. Even though his main focus is on his music, he still posts sketches and comedy videos from time to time. There are also older, archived videos that are easy to find. He also enjoys posting freestyle raps. Milonakis's YouTube channel currently has 540 thousand subscribers.
Milonakis also has his own cooking show within the YouTube channel, MUNCHIES. His cooking show segment is called "Fat Prince." In his show, he likes to combine cheap grocery store items with fancier, more expensive foods to create interesting combinations and recipes. He infuses his silly and comedic personality into his show while he is cooking to try to make the audience laugh.
Twitch
Milonakis's Twitch account, AndyMilonakis, currently has 563 thousand followers. His Twitch account is somewhat different than the majority of users on the platform. While he does do live streaming of video games, he typically posts them in a "Just Chatting" category. He likes to create content that is laid back and interactive with his audience and live viewers. One of his posts may contain conversation through the chat feature, Milonakis sharing his favorite funny YouTube videos, and some live gameplay of Call of Duty: Black Ops Cold War.
Social Media
Milonakis also participates in other social media accounts, such as Twitter, Instagram, and Facebook. Twitter and Instagram are his most frequently used accounts. When following these accounts, users can get a better idea of Milonakis's daily life. While he does post comedy videos, he also scatters his content with personal photos, selfies, cooking videos, and him having fun with his friends.
Net Worth
It is currently believed that Milonakis's net worth is around two million dollars. This number is estimated and is not exact. The money that he earns comes largely from his participation on YouTube and Twitch. He makes money from ad revenue on both of these accounts when viewers watch his videos. Money is also made from the music that he makes with his group, Three Loco. In addition to ad revenue from the music videos that they create, they make money from appearances and merchandise as well. Also, Milonakis makes money from his small YouTube cooking show and from any personal appearances that he makes.