Tfue is a American streamer and ESports player that has 9.6 million followers and lots of controversy surrounding him. He rose to fame quickly for his Fortniteplay and utilizes both Twitch and YouTube to gain popularity. He is well known for his record-setting number of squad eliminations in Fortnite: Battle Royale, with 53 eliminations.
Early Life
Tfue was born Turner Ellis Tenney on January 2nd, 1998. He was born in Indian Rocks Beach, Florida. Tenney went to middle school for one week and greatly disliked it. After that first week, he became homeschooled, where he quickly began to focus on his game play in addition to his schooling.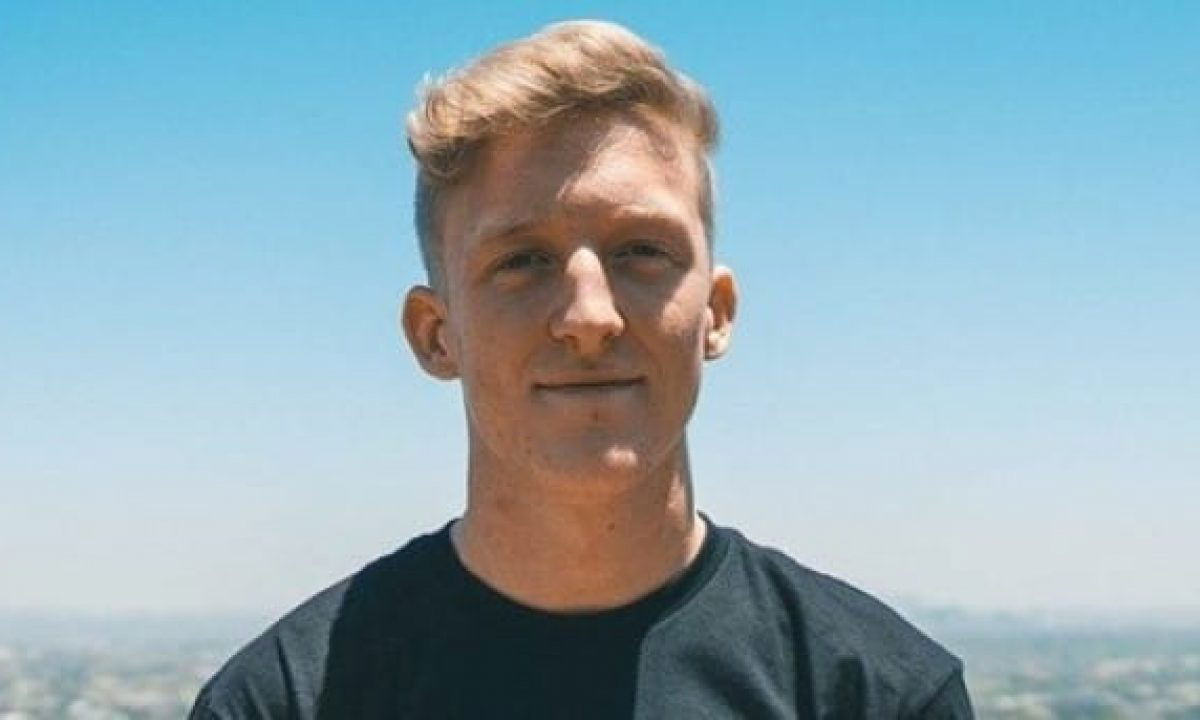 Turner was raised with two brothers, Jack and Pierce, and a sister, Alexandra. His brother Jack also has a YouTube channel that has over 5 million subscribers. Jack is a skim boarder, longboarder, and surfer who directs, edits and produces extreme sport videos. He also is known for posting pranking videos as well. Not much else is known about Tenney's family life, as he prefers to keep his family out of the spotlight. In 2014, he began his rise to popularity for his gaming talents and skillful game play videos.
Career
Turner Ellis Tenney began gaming at a young age, and took quickly to the sport. He started out with one of the most popular first person shooter games, Halo.Eventually, he graduated into the battle royale genre of games. Tenney started getting into online video content when he participated in some of his older brother's videos for his Joogsquad YouTube channel. These videos were not centered around gaming, however. Because of this, Tenney decided to branch out and start his own channel in May of 2014.
When his channel was first created, he played and streamed himself playing mainly Call of Duty and Destiny. He grew in popularity playing these games, and his fan base widened. Soon, he partnered with Twitch and created an account on the platform. He grew quickly on the site and amassed subscribers at an alarming rate. On Twitch, Tenney posted game play videos of himself playing H1Z1, PlayerUnknown's Battlegrounds, and Fortnite: Battle Royale. His followers love him because of his talented trick shots and his accuracy.
Since Fortnite's release in 2017, Tfue's popularity skyrocketed. His YouTube channel alone gained more than 11 million followers and more than one billion views. Similarly, his Twitch account showed an increase in over seven million subscribers and 165 million views. He is known most for his Fortnite game play, and is generally considered the best player in the world for the game. Tenney currently holds the world record for most solo kills in Fortnite.
Twitch
As previously mentioned, Tenney's Twitch account currently has 9.6 million followers. While his most talented gameplay is in Fortnite, he posts a variety of other videos of different games. Tenney commonly does live game play of Call of Duty: Warzone, Call of Duty: Modern Warfare, Call of Duty: Black Ops Cold War, Minecraft, and Among Us. These are only a few examples of the games that he plays on his Twitch account.
YouTube
On YouTube, Tfue's subscribers are greater than 12 million. His videos range from hundreds of thousands of views to millions of views. His content on YouTube has a slightly wider range than his content on Twitch. For example, Tenney posts Vlogs on his YouTube account. In these Vlogs, his fans can get to know him a little bit better outside of gaming. These videos give a glimpse into the everyday life of Tenney, and fans really love watching them. Some of these more personal videos are entitled, "Flirting with my Hot Neighbor" and "Confronting 9 year old Hater." These types of videos are popular, all having at least a million views, and frequently a few million views each.
Controversies
There are many different controversies surrounding the persona of Tfue. In May of 2018, Tenney was banned from Twitch for 30 days. It was reported that he used a racial slur while recording one of his videos. Upon further investigation, Twitch reversed the ban after it was discovered the allegation to be false. His use of the word in question had been taken out of context and was not used as a racial slur. Tenney would go on to be banned from Twitch one or two more times for reasons that are unknown.
In July of 2018, Tenney was permanently banned from his account on Epic Games. He had to immediately terminate his account and was not allowed to ever create a new account in the future. This was because he was selling and buying accounts within the Epic Games community. This is prohibited by the site's terms and conditions.
In May of 2019, Tfue filed a lawsuit against FaZe Clan, a professional E-Sports organization. He made many claims against the organization, saying that they pressured him to do things that he did not want to do, like drinking underage and illegally gambling. He also claimed that they pressured him to perform dangerous stunts for videos. In addition to being pressured, Tenney claimed that he was not getting paid fairly by the company, and that they were taking too much of his earnings without his knowledge or permission. Many of these claims were unfounded and did not come to court as FaZe Clan spoke out against them and showed proof that they were not at fault.
The controversies described above are not an exhaustive list. There are other small complaints and larger issues that happened in addition to those detailed above. As you can see, there are many controversies surrounding Tfue and his persona and personal life as well.
Net Worth
The money that Tenney makes comes mostly from ad revenue on his streaming platforms, Twitch and YouTube. When Tenney participates in tournaments, he can also earn money if he wins any sort of prize or comes in first place. He also earns money from advertising and supporting products on his social media accounts. Tenney will post videos or pictures of him with the products that he advertises, or mention the products live during his gaming videos.